Medical school in the uK or abroad?
Before we dive into the many options in the UK there is an asterisk. (Also, if you're a student from Australia or New Zealand we've written an article about ANZ schools here.) 
You can choose to study outside of the UK and still apply for GMC registration (i.e. the ability to work in the NHS). Fees can be less, starting from €7,000 (around £6000), but you may run into trouble as you will have to sit the PLAB exam when you return. You will also fall down on the priority list when choosing jobs.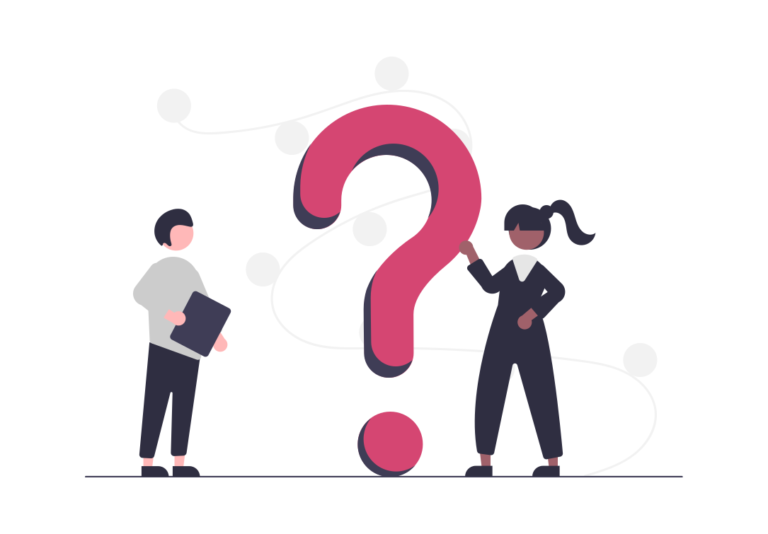 It is possible to study medicine in other countries such as the US, but there are several barriers to applying as well as transferring your registration to the UK. The EU medical schools listed below all teach their curricula in English, so these might be a better option if you're an English speaker and want to study abroad. 
Types of Courses in UK Medical Schools
Each medical school will have its own way of doing things so it's important that you're aware of the main differences. At the end of the day, you need to choose a school that will help you maximise your potential as a student and future doctor. These are the four main types of courses:
Only two medical schools now offer this, Oxford and Cambridge. You will begin your first 3 years doing a 'normal' undergraduate degree in medical sciences. Most teaching is lecture based at the medical faculties and there are written exams every year.
This is supplemented by tutorials in your college, you'll have anywhere between 1–3 of these a week where you prepare some work and discuss it. Most students spend their 3rd year on a research project.
Your final 3 years are spent in clinical placement, which is twinned with lecture teaching and some college tutorials.
The majority of medical schools in the UK run integrated courses. They integrate pre–clinical and clinical teaching and allow you to apply what you've learned in lectures in a clinical environment.
This is a 'systems–based approach' where you take a bodily system and consider the anatomy, physiology, biochemistry, pharmacology, and pathology of it in concert. Integrated courses can also employ elements of problem–based learning.
This approach means that you have contact with patients throughout your course from years 1 to 6. Some of the universities that use this approach include Edinburgh, UCL, East Anglia, and King's College London.
3. Problem Based Learning (PBL)
Problem based learning (PBL) is an approach where you'll be given medical cases to solve and learn from. This is often facilitated by a tutor in group sessions although a significant amount is delivered as self–directed learning. This is supplemented with lectures, and some traditional bed side clinical teaching.
Some of the universities that use this approach include Glasgow, Hull and York, Keele, and Manchester.
Case based learning (CBL) uses virtual cases in small group teaching sessions which are led by tutors. Case based learning is twinned with lectures, dissections, and clinical skills. In these sessions you integrate all of your learning sources and apply them to medical cases.
Some of the universities that use this approach include Cardiff, Imperial, and Warwick. 
Note: The best way to find out what kind of teaching style each medical school currently uses is to look into their course structure, which you'll be able to find on their website or in their prospectus.
Different routes to get into medical school in the UK
Undergraduate. The most common way in the UK is through an undergraduate degree which is 5 or 6 years long. 5–year degrees will earn you a primary medical qualification, this is most commonly an MBBS but others such as a BMBS or MB ChB etc are all equivalent. In addition to your medical degree, a 6–year qualification allows you to intercalate and study an area in depth. For example, a research project at a lab tied to your university. This will earn you a BSc/BA in addition to your medical degree.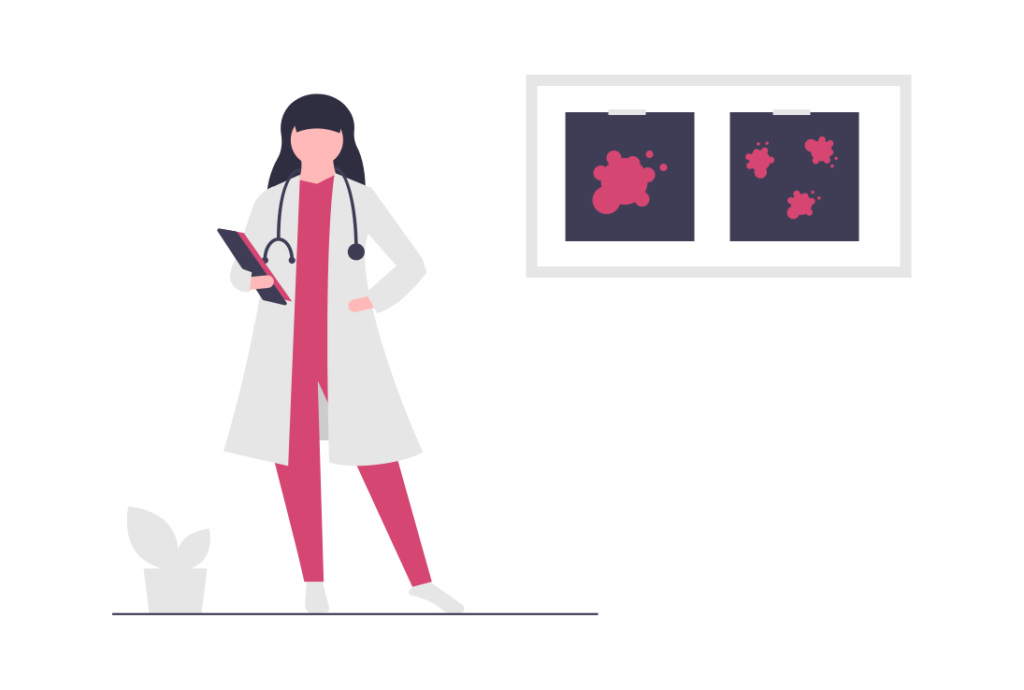 Graduate. If you already hold a degree (e.g. BSc) then you can apply to graduate entry courses. Only 15 medical schools in the UK run graduate entry courses and places are more limited. These courses are 4 to 5 years long and some even accept non–science degrees.
Foundation. There are two types of foundation courses. Medicine with a preliminary year is where there is a standalone 1–year course at the beginning in basic science and is not intended to 'boost' the grades of those who did not meet the grade requirements for undergraduate medicine. Medicine with a gateway year is designed for students who are highly able but come from situations where they have had barriers to their learning and often have adjusted criteria to change the entry requirements from target areas or groups.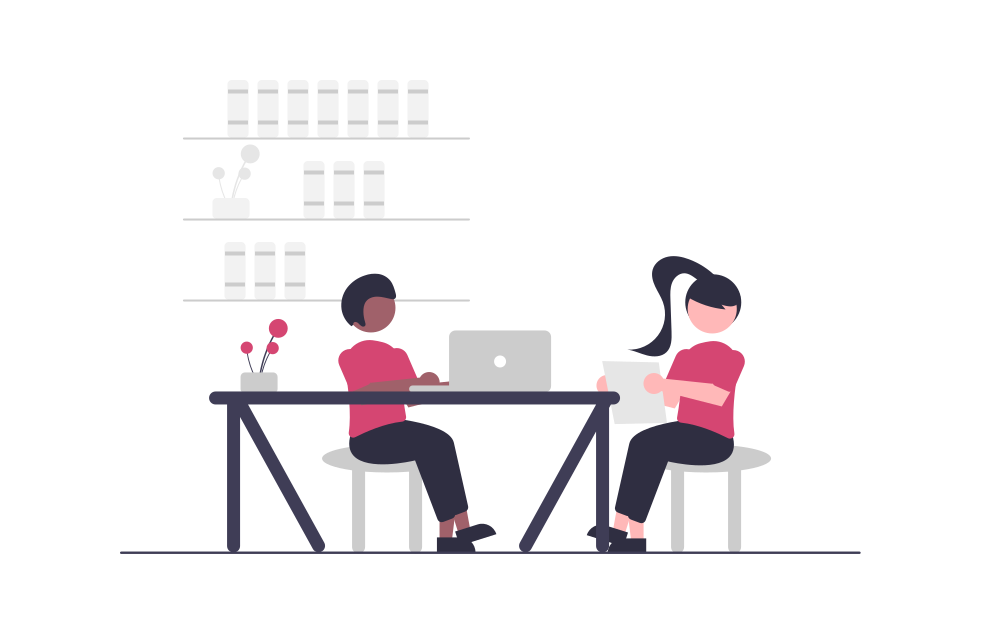 Allied Subjects. Studying pharmacy allows you to register as a pharmacist, they are embedded within hospital departments and the community where they manage prescriptions and play an important role in patient management. Physiology degrees can lead you to become a physiologist – for example, in the angiography lab in a hospital.
Related Subjects. These fields include pharmacology and biomedicine. These are closely aligned with certain aspects of medical courses, but they do not include any clinical teaching or applications. These are often chosen as a 5th UCAS option by people applying to medicine.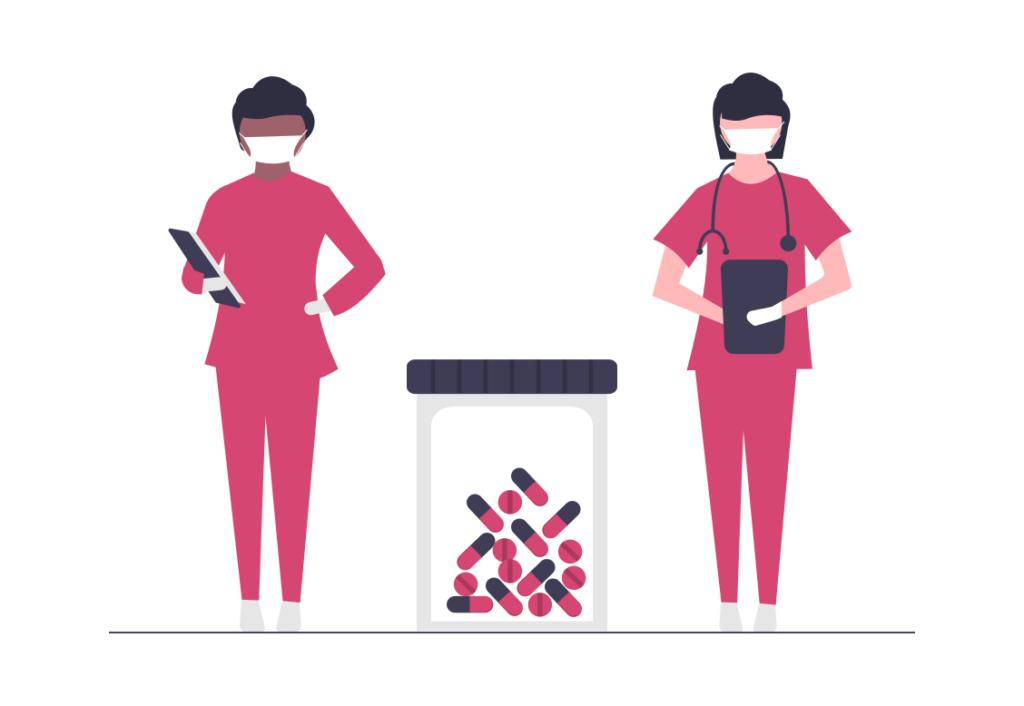 Entry requirements for medical school in the UK
These  are different for every medical school. Below is a table outlining the lowest standards for each qualification needed. To find out more about entry requirements and which admissions test to sit, visit the medical schools council website here. 
| Qualification | Lowest |
| --- | --- |
| A-level | AAA |
| Advanced Highers (Scotland) | BBB |
| IB | 36 |
| GCSE/Scottish Nationals | 5 at A to C (9 to 4) |
Some universities will require admissions tests:
How do UK Medical schools use admissions tests
The way admissions tests are are used differ for each medical school. Some use them to screen for interview, after which they are irrelevant; whilst others use them to help make admissions decisions after they have interviewed you.
The UCAT website has a page dedicated to explaining how universities use the UCAT test score. It's important to be aware of these differences when you apply, so that you can apply strategically to medical school. You can access the website here.
The way in which universities use BMAT is a little more complicated.
Minimum Age for Entry in UK medical schools
The minimum age you should be on the first day of your medical school course is normally 18. Although for some universities which have a discrete preclinical degree, they will accept students who are marginally younger, e.g. 17. This is often decided on a case by case basis and it is best to contact medical schools if you are in this position.
Types of Interviews in UK Medical Schools
Almost all medical schools in the UK, except Edinburgh, will want to interview you if you meet their selection criteria. Once again, every university will have its own way of doing things but lucky for you, we have written an article with the interview format for every university! You can access it here. 
Still, it's important to know exactly what each interview format encompasses so here's the three different types of interview style:
Multiple Mini Interviews (MMI)
These are used by the majority of medical schools. On the day you'll rotate through a number of stations which are designed to test skills which you might need in a clinical environment. For example, you might be asked to break bad news to someone (who will be an actor, don't worry) or to describe a photo in detail to someone over a phone.
These are uncommon and involve being asked questions about your application and reasons why you want to study medicine, normally by a panel of two or more people.
Group Interviews
These are sometimes used as a sole interviewing method, but it is more common to be asked to do a traditional interview or MMI and then go on to a group interview. You'll be sat with other candidates and one or more interviewers who will ask you questions or give you a topic to discuss.
There are often some hot topics which come up year after year in interviews. Medical ethics is one of these. No one is expecting you to be a moral philosopher; interviewers are more interested whether you can weigh up and balance arguments. The NHS (obviously) is a big talking point, including budgetary pressures, priorities, and access to care. Read around how the NHS was founded and how it operates in the modern age.
We have written quite a few articles on this topic so feel free to browse our website for more content. Alternatively, we've included links to some of our articles on the topic below. 
The cost of medical school in the UK
If you're a UK student, all medical schools in the UK will charge you £9,250 a year (as of 2021) for 3 or 4 years of your course (depending on whether you intercalate). For your final 2 years the NHS will pay your tuition fees and give you a means tested bursary.
You can get a loan for tuition (£9,250), as well as a maintenance loan for your first 3 or 4 years of between £3,410 and £12,010 depending on where you study and your household income. This should not be thought of as traditional debt or a normal loan, you can read more about this here. 
For international students (including EU, EEA and Swiss nationals), fees are considerably higher and are different for each medical school. You will pay fees for all years of your course and you'll be required to support yourself financially.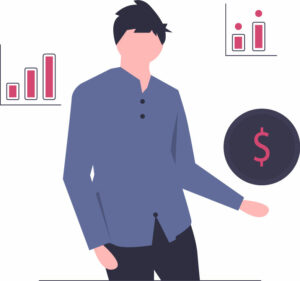 UK Medical Schools Rankings
A university ranking takes into consideration a lot of factors. Some universities have really great departments for research and others have a high student satisfaction. Knowing these facts will help you decide which university better aligns with your skills. Once again, it's all about applying strategically! 
Rankings charts take into account a number of metrics:
Below you can see the QS World University Rankings. By accessing their website here, you can tailor your search to the specific country you're looking to apply to.  This is just one example of a ranking table and, like we have mentioned above, there are many factors that go into the making of these. Make sure to check as many ranking tables as possible so you can make an informed decision!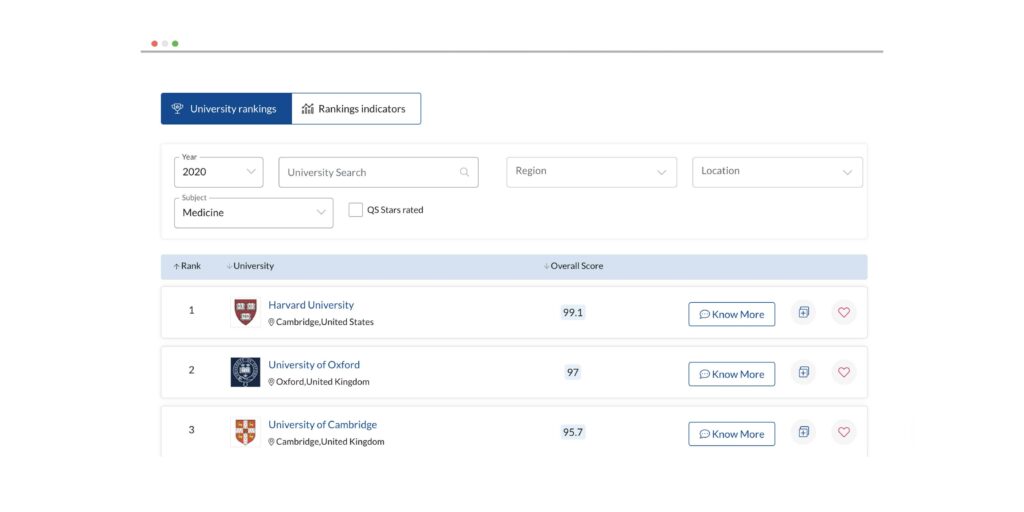 UK Medical Schools Prospectus and Open Days
There are some key things you'll want to keep an eye out for on the prospectus of a medical school. One key thing is where will teaching be based? Some medical schools are heavily reliant on GP practices whilst others lean more on tertiary teaching hospitals.
Think about the type of clinical environment you want to be in and what you might see in it. Watch out for entry requirements and specifics, as some universities will stipulate that you must have certain A-levels such as chemistry.
When you're on an open day there will be lots of medical students who are currently studying who will be more than happy to chat to you. Ask questions which weren't answered in the prospectus. Do they enjoy the course? How is the work–life balance? Are there any exciting or unique opportunities which they've had? What do they do in their spare time if they have any? 
You should prepare for an open day as this is the only change you have to get to know the school before applying. However, in case you you blank on the day, here's a very useful article with 5 essential questions to ask at a medical school open day. 
You are now ready to apply to medical school
Well done, you now know everything you need before choosing your medical school. Applying to medical school is, in short, complicated. But if you jump through the relevant hoops and pick your school carefully, you'll be one step closer to becoming a doctor!