By now you'll have been told a hundred times about how big of a commitment it is to study medicine and how much you'll need to sacrifice to enter the industry. This isn't untrue, but a lot of what people tell you will make you wonder if you're making a mistake – if you're signing your life away… 
Just to be completely clear; entering medicine as a career is definitely a huge commitment. You're going to be working hard, long hours, learn a million different things that will need to be remembered and be responsible for people's lives.  
However, you don't stop being a person when you enter this field. It may be more difficult than other professions, but it's important to maintain a good work/life balance, both for your own sake and your patient's. It's an important part of being a good doctor after all! Despite the amount of work that needs to be done to work in medicine, you won't be working 24/7. You'll have plenty of time to do the things you love outside of medicine should you choose to utilise your time effectively!
What Kind of Medical Student are You?
Medical students can generally be divided into three groups: those who believe they were born to do medicine, those who wish they could do anything but medicine, and those who fall somewhere in between. Where do you fit in?
If you're in the first group, you probably came out of the womb with a stethoscope around your neck! You've watched House so many times you know that lupus is always the diagnosis and you started looking for work experience at the age of 12. Chances are, you'd be more than happy to give up your entire life to pursue medicine is a dream come true. You'll never have to actually do this (nor should you attempt to) but it shows how much you care about what you're doing!
If you're in the second group, I'm going to assume that your parents presented you with three career choices: lawyer, engineer or doctor. It may be you hate writing essays with a passion or you just never really understood physics, but either way that's left you with one choice. It goes without saying that if medicine is really not an avenue you want to go down then you should reconsider, as a lack of real passion for the subject will be easily spotted by the admissions team.
But somewhere in the middle, there are some of you who are interested in medicine, but also interested in a lot of other things. You're pretty sure you want to be a doctor, but the thought of giving up the next 5-6 years of your life (plus many years after that) to pursue a career in medicine is a bit daunting. There are many things that could be keeping you on the fence, be it the workloads, long hours or amount of stress and responsibility the industry will place on you.
Not sure where to start with your Medical School application?
Our Complete Bundle provides support for your Personal Statement, UCAT, BMAT and Interview and guides you to a successful application.
With our Complete Bundle, we guarantee that you will get at least one offer to study Medicine, or your money back.
For those who are questioning whether 6med courses are good. They're not, they are more than good, they are AMAZING! 6MED are great and i've recommended them to all my friends. The price is worth it.
For those who are questioning whether 6med courses are good. They're not, they are more than good, they are AMAZING! 6MED are great and i've recommended them to all my friends. The price is worth it.
Can You Have Outside Interests?
What about your other interests? What about the other parts of your life that you love? Will you have the time to live your life?
Fear not! I bring you good news!
Throughout my years at medical school, I've run university societies, I've campaigned and protested, I've written articles and reports, I've produced a play and played sports and I even have friends!  I've met doctors who do legal work, tour the world performing prose, write books and sing in bands. You CAN pursue a career as a doctor while pursuing the things you currently love doing, and even discover new things along the way.
The prospect of medical school and being a doctor can seem overwhelming at first, and it does take some time to find your feet. Your non-medical interests are often the things that make five to six years of being a student so great! Having a chance to take a break, blow off some steam or just generally take you mind of the stresses of work are guaranteed to improve your mental health and help you avoid burnout during your studies.
Medical Student Case Studies
Lets take a look at what medical students have to say about their own non-medical interests: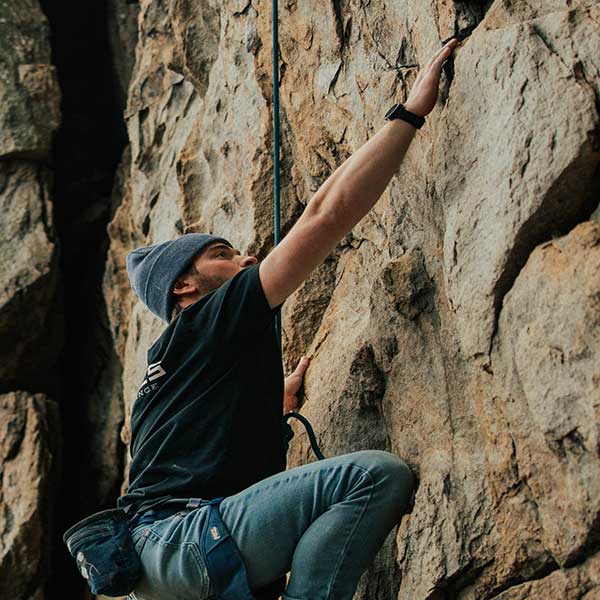 Cormac: Medical Student and Climber
In my first year at uni I mainly focused on just medicine and didn't have hobbies, except for hanging out with people. Towards the end of first year a friend from home took me climbing, and I fell in love with it, BEST THING THAT EVER HAPPENED! From then on I started making an effort to climb regularly at a local wall, and get the occasional weekend away. My second year was way better than my first, I was less stressed out, made more friends, climbed regularly and got fit. Importantly, my grades got (a bit) better. Then I got into caving, and made an effort to squeeze it in with the climbing. In my final 3 years, I became an active member of the Uni Wilderness Medicine society, and am now El Presidente.
Medicine is a commitment, but it does not, and should not mean having no life outside of it. I'm not saying I have achieved a Zen balance, but the most important thing is that you are happy most days, and happy that you will be the calibre of doctor you want to be."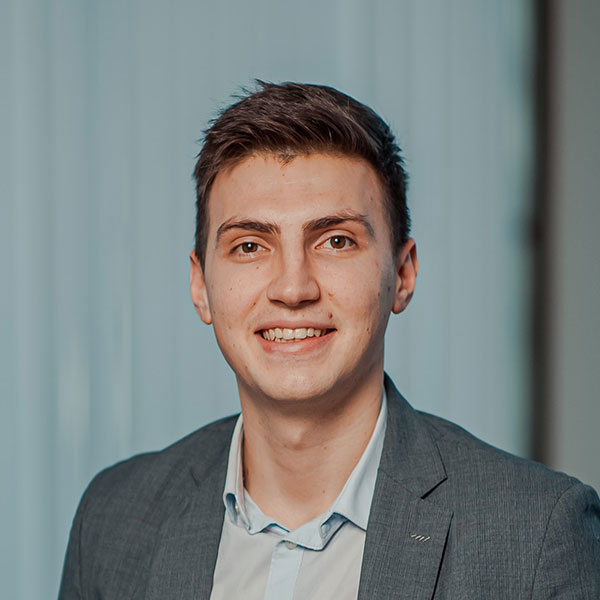 Ivan: Medical student and Entrepreneur
Healthcare affects and impacts everyone, yet currently the systems and practices that govern healthcare still live in the 19th century! I think there is so much that we as medical students could begin to disrupt things. What do patients and clinicians talk about all the time, what frustrates them, what do they want to see change? There are countless problems where I think an intelligent, creative, driven and focused medical student could revolutionise a part of healthcare today.
At the moment I am excited to be building a healthcare startup with a team from UCL, LSE and Imperial. As an organisation, SUVERA aims to create a new experience for patients to easily manage their prescriptions. So far we have built the idea and carried out a lot of thorough research and development and are now ready to start building our app using our current prototype as a foundation. It has been as difficult as you might imagine trying to bring our idea to life. Balancing a medical degree with a possible company is no easy feat but I couldn't wait any longer for the 'perfect' time. I just had to get started!"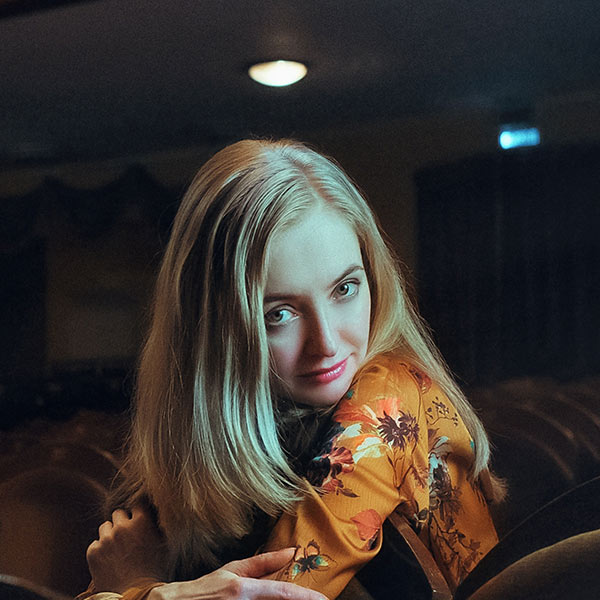 Julia: Medical Student and Theatre Technician
I began working backstage in theatrical productions in the USA where I went to school and was trained for 3 years before graduating. When I graduated school I took a gap year before university and one of the jobs I worked was as a theatrical technician in local secondary schools! Throughout those years I gained invaluable experience pursuing my favourite hobby.
When I came to Imperial, I was a bit concerned about having to give up my technical work to focus on medicine. Much to my delight, I found a tight knit community of technicians who also appreciate and love pursuing this niche hobby. At Imperial, there are several arts societies, all of whom need technical directors and those with technical experience to train people new to the craft and to allow the shows to go on!
I've done a large chunk of the technical and A/V work for events as well as standing as technical director for musical productions. There's also a society dedicated towards professional level theatre work at my university. I've been lucky enough to be hired through this society to get paid for doing what I love at various external events! With a hobby like this, the work is mostly gigs based – meaning if my coursework or exams seem like they're overwhelming then I can take a break from theatre work for a few weeks. It also tends to be a weekend and evening job, meaning there's no interference with important lecture and tutorials! I'm so pleased to continue to have new opportunities to pursue my hobbies alongside my passions at a more and more professional level through university."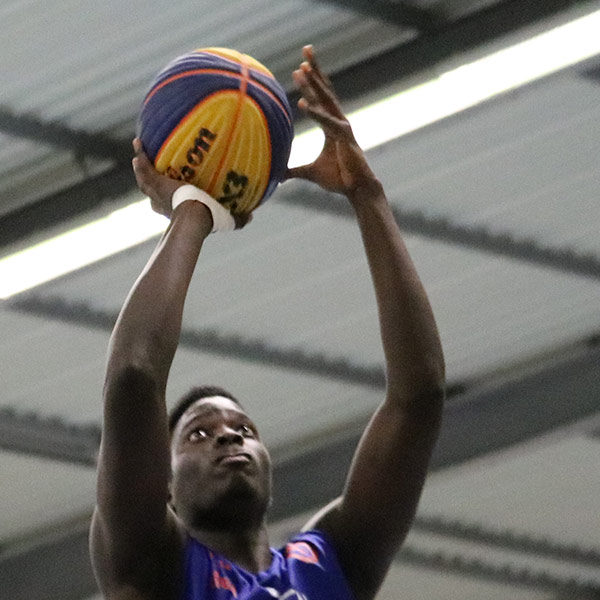 Ope: Medical Student, Basketballer and Boxer
We're fortunate at Cambridge in that we have a state of the art University sports centre, which houses two full sized basketball courts, five a side football facilities, an Olympic style gym, as well as a plethora of other facilities. In my second year I played on the university's basketball team. We had games every week, with training three times a week. I found it really good to mesh with my teammates, who I am still close with till this day, and was able to see different parts of the country on our away games.
In my third year I took part in Boxing, representing the Universities Blues squad, which is essentially the first team. I'd never boxed before, however the coaches were really understanding, and guided me every step of the way to improve my skills, and fitness. I had two fights during the year, not only at the Guildhall in Cambridge (In front of my friends and family) but also at the esteemed Oxford town hall, as part of the historic Varsity match… and I won!"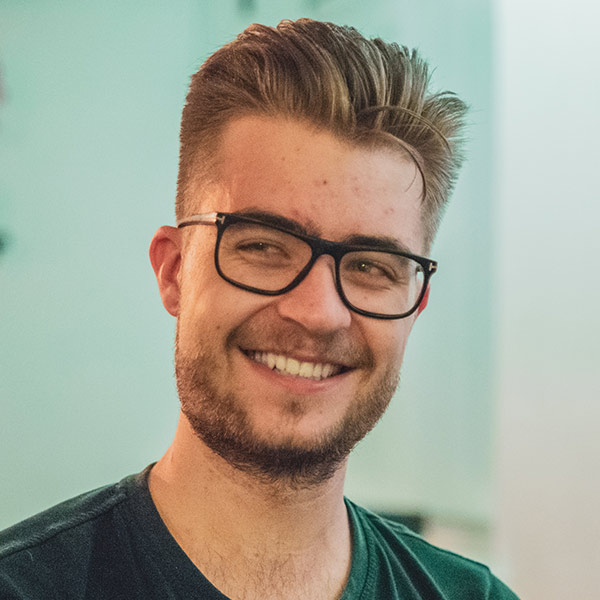 David: Medical Student and Short Story Writer
Studying medicine involves learning a lot of facts so having a creative outlet by writing short stories is really important for me to stay sane. You experience situations in medicine that give a unique insight into how people think, feel and act in a range of settings, which is perfect food for the imagination.
I've also found time to act, try a number of different sports, be President of a student union and get involved in writing global health policy! It might sound like a lot to fit round studying but the great thing is, as a medical student you know you're going to be a student for a long time.
That meant I chose to pace myself to try to avoid burning out. Rather than signing up straight away for every society that sounded cool, I've had the luxury of trying a couple of things at a time, finding out if I like them and if I do, building on them. If I don't, I know I can easily find something else to do and have plenty of time to explore that instead."
So, if they can balance their medical and non-medical lives, there's no reason why you can't! All you need is the drive and passion to achieve your medical dreams while still pursuing your other interests!
Are you looking for Guidance for your Medical School Application?
Our Complete Bundle provides support for your Personal Statement, UCAT, BMAT and Interview and guides you to a successful application.
With our Complete Bundle, we guarantee that you will get at least one offer to study Medicine, or your money back.
"Excellent value and professionalism! I have purchased the Complete Bundle, which includes crash courses for the BMAT, UCAT and interview. Additionally, they offer very comprehensive books on each of these and further assistance through their Whatsapp group. This is the perfect preparation for those who want quality content for an accessible price."
"Excellent value and professionalism! I have purchased the Complete Bundle, which includes crash courses for the BMAT, UCAT and interview. Additionally, they offer very comprehensive books on each of these and further assistance through their Whatsapp group. This is the perfect preparation for those who want quality content for an accessible price."