Applying to
medicine

? We can help.
6med is built with
♥

by medical students for medical students.
We've taught courses for over
5,000 happy students

in the last 4 years.
| | |
| --- | --- |
|   | UCAT |
We created the 6med UCAT Crash Course, and the online course/question bank UCAT Ninja.
| | |
| --- | --- |
| More Info & Free Resources | |
| | |
| --- | --- |
|   | BMAT |
We built the 6med BMAT Crash Course, and the online course/question bank BMAT Ninja.
| | |
| --- | --- |
| More Info & Free Resources | |
Hi there. Welcome to 6med.
We're a team of medical students who run one-day crash courses for the UCAT, BMAT, Interviews and MMIs.
We've also got online courses for the UCAT and BMAT, and a free guide for medicine applicants. Happy browsing!
"I attended your UCAT, BMAT and Interview Crash Courses, and they were the best preparation possible for the application process! They were literally the best thing ever and you guys are just so amazing, I love you."
– Thomas (Offer from University College, Oxford)
"Your courses were insanely good. Miles better than Kaplan, and a fraction of the price :)"
– Eman (Offer from Corpus Christi, Cambridge)
Our one-day Crash Courses
Our UCAT, BMAT and Interview Crash Courses have been running for the past 4 years. We started them as a reasonably-priced alternative to overpriced courses run by giant corporations, and they ended up getting far bigger than we could have imagined!
UCAT Crash Course
June – September 2020
 £129
Strategy and Techniques for all 5 UCAT sections
Highly interactive, with timed practice questions throughout the day
300-page A4 workbook with more tips & practice questions
BMAT Crash Course
July – November 2020
 £129
Strategy and Techniques for all 3 BMAT sections (even Physics!)
Highly interactive, with timed practice questions throughout the day
300-page A4 workbook with more tips & practice questions
Interview Crash Course
November 2019 – February 2020
 £129
Comprehensive techniques for answering common interview questions
Individualised mock interviews with feedback
200-page A4 workbook packed with interview content and tips
Our Online Courses
Over the past two years, we've created online prep platforms for the UCAT and BMAT. We've packed them with all the content from our courses, combined with tips and strategies from high-scorers in each exam. Each also comes with over 1,000 questions with full explanations written by Oxbridge medical students.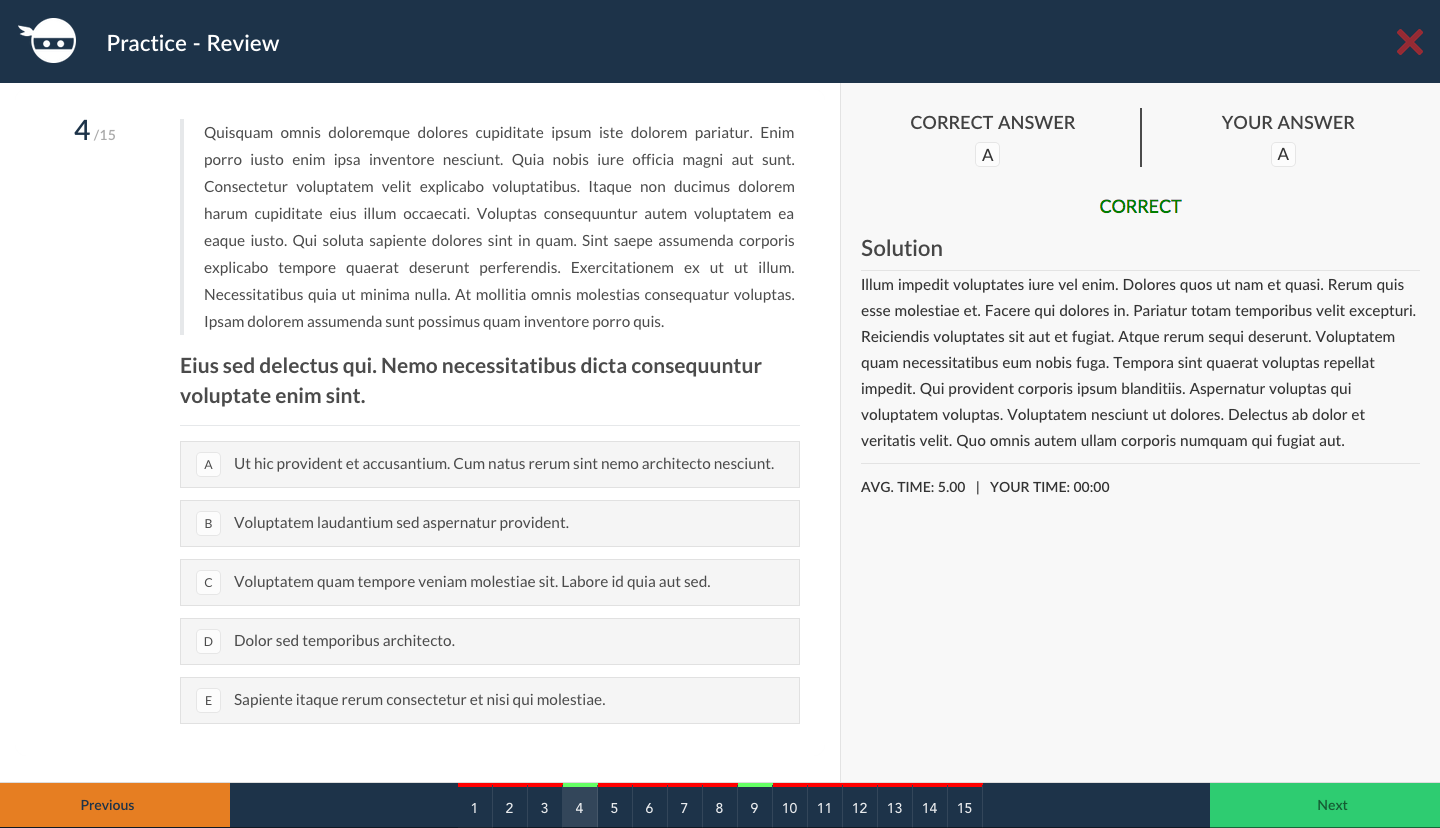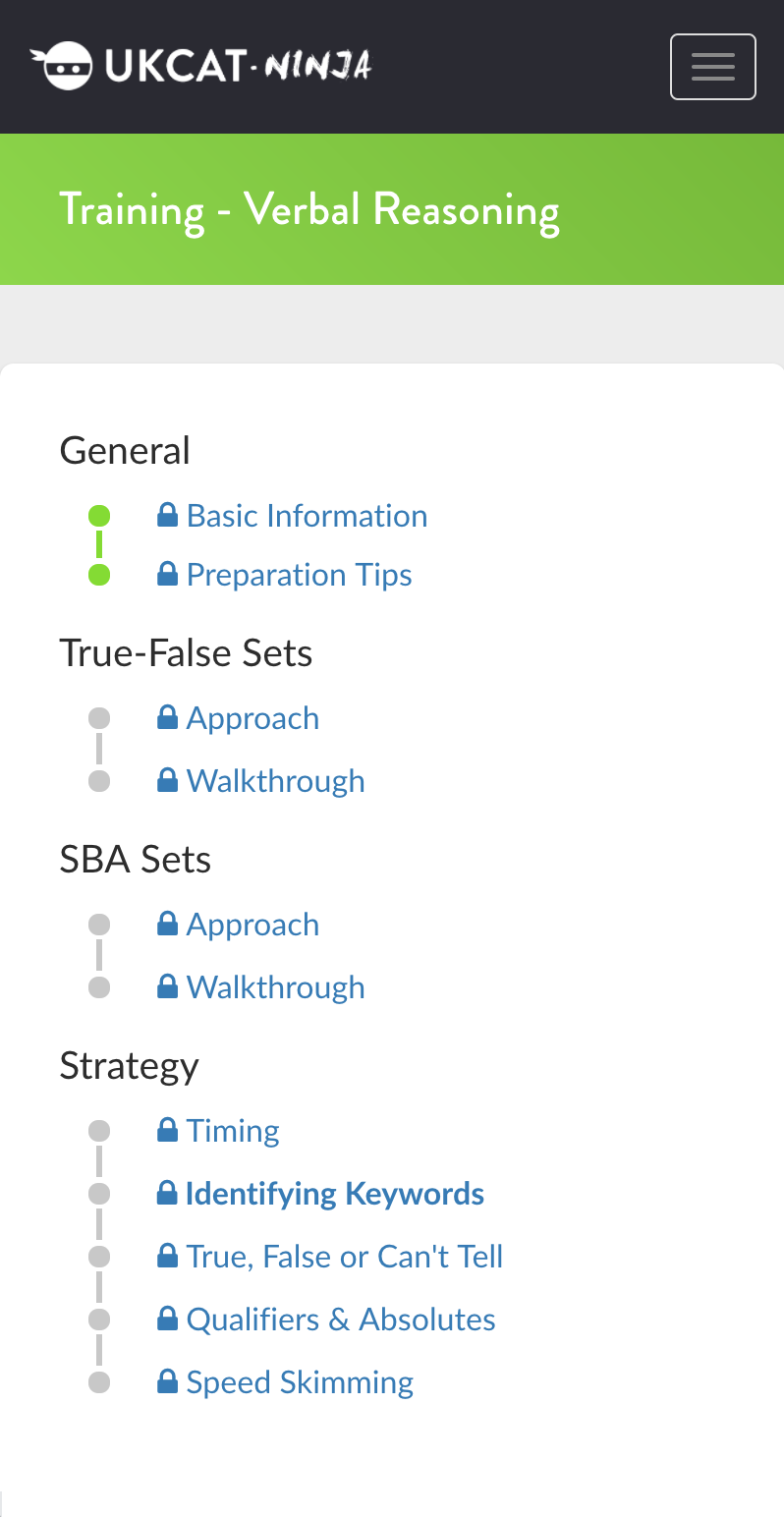 Reviews from Schools
We've had the pleasure of holding our courses at a number of schools over the years. Here's a small selection of comments from headteachers. If you're interested in learning more about our school-based courses, please visit the Schools page.
"Thank you and your team again for your time and efforts, I thought the day was very well organised and professional. The students enjoyed the circuit greatly and appreciated both the style of the stations and the feedback, and found it all very useful. I am hopeful that we can do something similar again for the next cohort of applicants and that this training will result in many successful applicants this year." – Mr Choy, Bancrofts High School.
"The course was extremely well run and the organisers most professional. The intensive course has prepared our students well for their BMAT exam and they were given a set of comprehensive paperwork at the end of the day." – Dr Orchard, Talbot Heath School, Dorset.
Reviews from Students
We've had extremely positive reviews from the thousands of students we've taught over the years. Please check out our Wall of ♥ to see hundreds of comments from them. If you're more mathematically-minded, we've got some feedback stats below.
Average Course Rating

4.87

/ 5


★ ★ ★ ★ ★

4,281 reviews
Average Tutor Rating

4.93

 / 5


★ ★ ★ ★ ★

4,281 reviews
"Would you recommend us to a friend?"

100%

 YES
4,281 reviews
If you'd like to read what students have to say in their own words, please have a look at our Reviews page where we've amalgamated lots of comments.
Our 'Applying to Medicine' Video Series
Ali, one of our co-founders, has put together a large number of YouTube videos with super high-quality content relating to the Medicine application. We've linked some of the videos below – if you like the style of the videos, you'll love our UCAT, BMAT, Interview and MMI courses too!
Our Team
6med was started by 6 friends from a school in Essex who ended up at 6 different medical schools (hence the name). As we've expanded over the years, our team has grown to a larger (but still close-knit) network of hugely talented medical students from universities across the UK. We all go through an extensive training regimen before teaching courses, and we're always happy to help students out too in the help centre and email.
Our Aims
We've got 3 main aims. Firstly, to run the best preparation courses and services in the world. Secondly, as a social enterprise, to ensure that our services are accessible to anyone regardless of money or background. And finally, to make the whole experience enjoyable for both ourselves and our students. Read more about us.