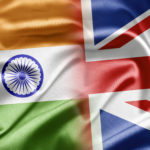 IN2UK
University Admissions
Aimed at the very best international applicants. Delivered by the very best tutors in the business.
We are a group of advanced medical students at Cambridge University, who work in affiliation with 6Med,   delivering the best preparation courses such as the BMAT (Biomedical Admissions Test), UKCAT (UK Clinical Aptitude Test), Personal Statements and Interview to students in India.
If you're an international student competing for that coveted medical or dental school place, you've come to the right place. With our support, your intellectual potential and dedication, there should be no barriers to your entry into studying medicine and dentistry in the UK. Courses
We have a number of popular packages to choose from. Each one is carefully designed to maximise your chances at excelling at every stage of the application process.  We are, of course, available by email and phone if you'd like more information about any of the plans.